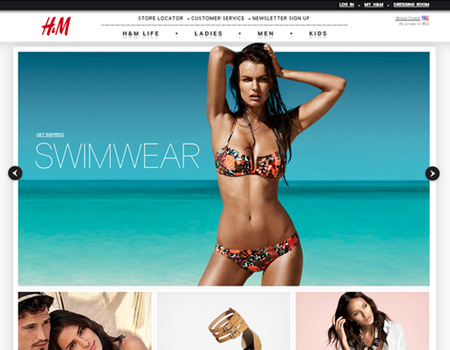 In the fashion industry, where competition leaves no room for mistakes, having the best fashion website design is the key to booking a front-row place in this market.
Websites are the means that help businesses penetrate their niche of activity in a more or less intriguing manner, raising consumers' interest in their brands, but not giving away all their secrets.
You don't need to be a fashion follower to appreciate all its creativity. Fashion helps us express our inner world through clothes, shoes, and other accessories. Fashion, in its turn, needs a good representation of what it can offer to its trend followers to get closer to their hearts. And this is where beauty and fashion website design, landing page design for various campaigns step in.
What creative solutions do fashion websites implement today?
Impressive imagery, unique style, and elegant color scheme are features employed by web design agencies to create the best fashion website design. Here are the criteria according to which the user can judge about the website's appearance:
#1 Homepage design – it must capture visitors' attention from the moment they click on it. First impression matters and fashion websites must have a very powerful one on the users. Fashion home page design must be visually appealing, and technically simple. When saying visually appealing, we refer to making use of attractive design elements, while technically simple refers to the website's functionality and the way the users interact with it.
#2 Overall design elements – here we refer to icons, buttons, images, typography, and navigation. All these elements must be in perfect synergy with the fashion brand's identity and value. Even the call-to-action button must look following the brand's appeal and invite customers to perform a certain action, without feeling forced to.
#3 Unique design style – although web design trends are common for all websites, regardless of the niche or business they are created for, beauty and fashion website design must be unique, focusing on communicating its mission.
#4 Product page – this section is where all the brand's products are put on online display for the consumer to browse through in a user-friendly and easy way. The product page that is intuitive and follows the consumer's habits of navigation will be using bold photos and simple product description fields. Filter option is largely used on fashion product sites, enabling customers to choose the product category they want to say and saving their time from navigating across 5-6 pages to get to the desired product.
#5 Awesome visuals – these types of websites are more visually than textually enhanced. Using professional, high-resolution photos, elegant and stylishly shot videos, and a chic color palette is a web design trend that hit the right note.
Read also What Makes a Good Web Design: 8 Essential Elements to know what to focus on when designing a high-quality web presence.
What web design solutions can a web designer offer to fashion business?
A professional web designer, who has made his thorough research and analyzed competition, will offer design solutions that will contribute to your fashion business stepping big into the market. The fashion business is based on visuals and the ability to catch the attention of customers with tools that emphasize on the brand's uniqueness.
#1 Custom-tailored design solutions. There are a lot of free of charge, but well-designed WordPress themes that can be used for fashion websites. However, if you want to make yourself seen in this sassy environment you must step in with a neat and tasteful look that responds to your targeted audience's needs. Take into account the profile of your target audience, design elements that target their navigation habits and design expectations. Provide them with a unique experience of going through and shopping on your website in a user-friendly manner.
#2 Fashion blog. Blogs are a means of communication with the audience, letting them know about latest news and fashion trends in the fashion industry. The blog helps a fashion business promote their own fashion view, share their fashion ideas and engage the audience. In recent years fashion blogs and blogging have been very searched for by the fashion community. Also, fashion blogging efforts can help your brand boost your business to the expected high level. A blog can win you over big and small players in the fashion industry.
Here's what statistics say:
> 77% of users with Internet access read blogs.
> Blogs help small businesses get 126% more leads.
> 82% of Internet users read regularly relevant content from brands.
> 434% of websites with blogs get more pages indexed by Google.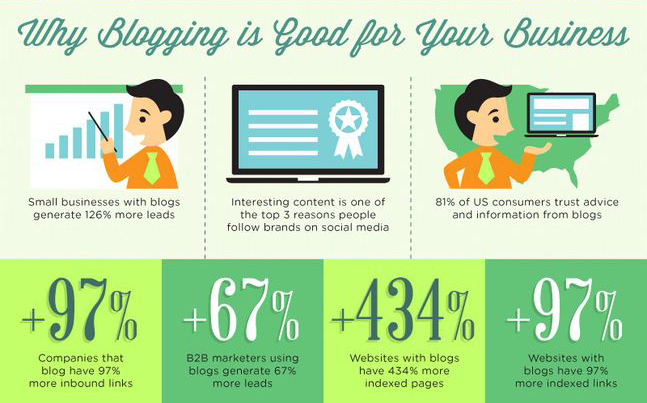 #3 Online fashion store. Fashion is the industry that attracts more and more consumers every day. According to statistics, the online luxury fashion sales are expected to grow from 3% to 17% by 2018. And with the comfort that online shopping gives to people in general, it is no secret that setting up an online shop or e-commerce website for your fashion brand is a good method in getting those selling rates high.
Online selling solutions are a good opportunity to get yourself closer to your audience, showing that you think about their shopping experience and want to make your products available at one click's distance only.
#4 Image and video gallery. The thing that the images and videos are so popular among fashion followers is that people digest visual content easier. They love to discover new fashion inspirations and posting high-quality images and short videos throughout the website will only make them stay longer exploring everything your brand has in store for them.
#5 Responsive website. This is no longer a secret that responsive web design is a must have for every business. Not to mention that fashion followers' expectation from their brands is much higher than from any other industry. Responsive web design is especially needed in the era of smartphones and tablets. Adaptation to different screen sizes is the key to keeping your audience connected and to expanding it.
Facts don't lie.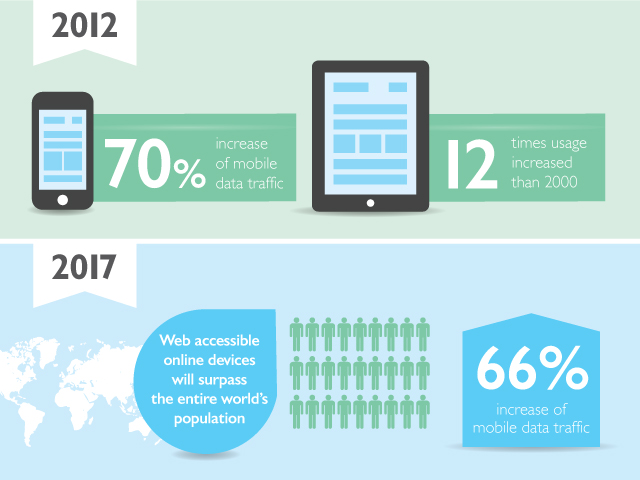 #6 Mobile applications. Mobile applications are another tool that makes fashion brands come closer to their target audience, and not only. Applications make it easier for fashion consumers to access content. It is also an effective marketing tool, making it easier for the brand to be discovered through applications stores, such as iTunes and Google Play, where potential brand followers are looking for new apps.
Read How to Design Mobile Apps that are Engaging and Appealing and see what it takes to make your app likable and downloadable.
Closing statement about creating the best fashion website design
If you want to make an impression with your fashion web design, implement these tips. Build your fashion brand an online presence that will generate conversion and sales. Make your brand likable by the fashion community and enter its world with impressive and interactive web features. After all, your business' website has a mission to accomplish – to win over customers' trust and make them loyal to your brand.
(Visited 1,352 times, 1 visits today)