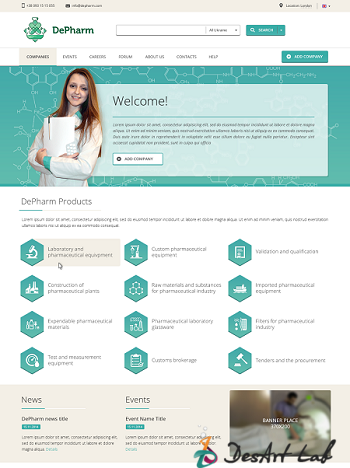 As a healthcare practitioner, you have probably thought that there is no direct connection between your practice and web design. Think again.
In our hectic lifestyle, we all rely on the information we search on the Internet: it is easy, accessible, and we get the answers in just a few clicks.
Today 25% of patients look up doctor reviews prior to making an appointment while 75% use the Internet to research a hospital or private practice.
It is practical to have the opinion of other people about a certain doctor or healthcare facility and make your decision based on the reviews that patients leave on social media or the practice's website.
The infographic below summarizes top reasons why you should consider having a website design for your medical practice.

7 Tips for a medical practice web design that turns prospects into patients
Having a medical website is one thing, but knowing what the website should include is another. This tool will help you build your business brand and build a trustworthy online presence and connect with patients.
Today, people like to have the information at one click's reach. Therefore, it is no surprise that medical practices opt for more informative websites, which ensure user interaction and effortless navigation. The faster a potential patient finds the information he looks for on your website, the higher the likelihood to have him trust you.
Here are basic tips for creating a medical website design that responds to users' needs and makes those potential patients to roll in.
Tip # 1. Have a patient-centric website
First and foremost, you need to communicate to your patients your practice's capabilities. Show them that you are a professional who is in their service. You are representing a sensitive niche, that's why the first impression you make on your prospect patients matters. However, avoid over-marketing yourself. Instead, be more patient-centric.
Emphasize your expertise through detailed information and show your patients that you are a healthcare provider who cares about them. This is a way of demonstrating your personal approach to every patient and increasing patient engagement.
Tip # 2. Responsive website
Responsive website design is the one that adjusts to all types of screen sizes and resolutions, without affecting quality and interaction. With the multitude of mobile devices, making your patients' lives easier by enabling them to browse your website on any type of device increases your chance of attracting new patients.
Catering to mobile devices ensures a seamless experience for a large number of people to access your medical practice website and convert into patients. Plus, responsive website design is a way of proving your practice's professional image.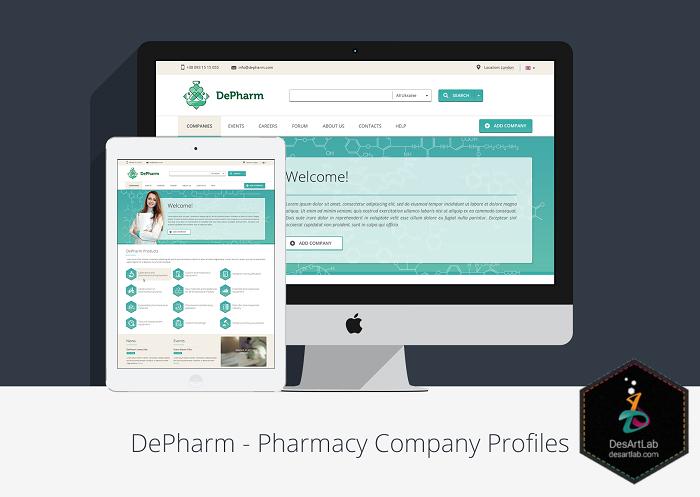 Tip # 3. Quality pictures and videos
Your patients are looking to make a connection with you. Choosing a doctor is a very personal decision and good photos and quality videos will make them feel more at ease before coming to the facility.
Head-shot photos and a short bio of all your employees, waiting room photos, and videos interviews with practitioners or explaining a sophisticated procedure will make your future patients feel at ease and comfortable when visiting the facility.
Tip # 4. Copy matters
The problem with the copy for medical websites is that doctors know all the information about illnesses, diseases, and disabilities and use sophisticated words and terms. The problem is that they know all this information by heart and it is difficult for them to communicate it in an easier way. But, it's important to keep in mind that this copy addresses patients and that they are not familiar with out-of-this-world medical terms. Having the ability to write in a patient-oriented manner will help avoid patient's' confusion and frustration.
Tip # 5. Website navigation and search bar

In web design, site navigation and search bar are two of the most essential functions. Search bar allows users to search for specific information, such as doctors, services and more.
Navigation, on the other hand, is useful when the users don't know what they are looking for.
Therefore, ensuring a user-friendly navigation across the website is important for an easy flow. In order to facilitate user experience, designing a navigation bar that follows the user throughout the site eases the navigability and use of the site.
Movable navigation bars give also a more professional look to the site.
Tip # 6. Patient testimonials
As a first-time patient, we all are more likely to look for reviews and advice of our peers. The opinion of fellow patients is more trusted and appreciated by potential patients than all the information about a doctor or service. They want to hear the opinion and experience of patients who have already been treated and hear the other side of the story.
Incorporating testimonials is a great marketing tool too and it boosts your medical practice's credibility and patients' trust.
Tip # 7. Strategically place your contact information
The reason physicians get a website design is to let potential patients know more about their practice. One crucial thing that needs to be added is your location, address, telephone number, and email address so that patients can contact you easily. It helps to link your address to GoogleMaps.
Reasons to marketing the health care practice online
In recent years we have witnessed a considerable increase of online queries about health care services and facilities. According to a study 72% of Internet users say they looked online for health information. Health care forums, health-centric websites and communities, groups, and discussion boards on various topics (from reviews about doctors to treatment options) pop up daily.
Therefore, a strong online presence and marketing is crucial to increase the facility or practice's credibility and trust.
Online marketing gives the possibility to reach more patients. Internet users state that they are more likely to give preference to a health care facility with an active online presence. A higher visibility and an active online interaction with patients boost their confidence in the practice's engagement and commitment to patient's well-being.
Writing online posts about your health care facility's services and letting people know about treatment options is another way of marketing your practice.
Social media presence is another great environment to marketing your health care services. Set up a Facebook, Twitter account LinkedIn page for your practice and add unique content or share relevant and useful content from other respected sources. Add sharing buttons wherever content is located. This will help readers to share your content with their social network peers.
The picture below shows how medical marketing influences patient's' decision to seek treatment at facilities with strong online presence.

Conclusion
Medical web design is important to make your practice visible and reachable by more potential patients. With a strong online presence you make sure that your patients are well informed, trust your brand, and are likely to come to you for help. Show them that you care and that you are in their service.
(Visited 507 times, 1 visits today)