When you are about to embark on the adventure of designing a website, identifying the audience that the site will refer to is of the utmost importance. By knowing the audience your future website will be addressed to, will make it easier for the designer to create the feel and look that associates with the said audience. Not only will the audience dictate the colors and icons you use, but also the way you choose to portray them.
It is obvious that a website intended for women will not have the same effect on men or even teenage girls. So, how do you identify your audience and what is the approach to creating a design that will be attractive to them?
How to identify your target audience?
#1 Research
A general research of audience demographic – age, sex, geography, – will allow you to create an online presence that adheres to your audience's views and targeted expectations. Once you've got the basic demographic data, you need to dig deeper and find out what are their interests and needs. This is easily achievable through a thorough survey, looking at your competition or reading industry publications.
Having gathered all this information you are now able to create the persona your website will be targeting. Eventually, stepping in this persona's shoes will help you see the way it perceives your designer's ideas and if the design tactics you apply focus on the persona's needs and motivates it to keep on exploring and visiting the website for solutions.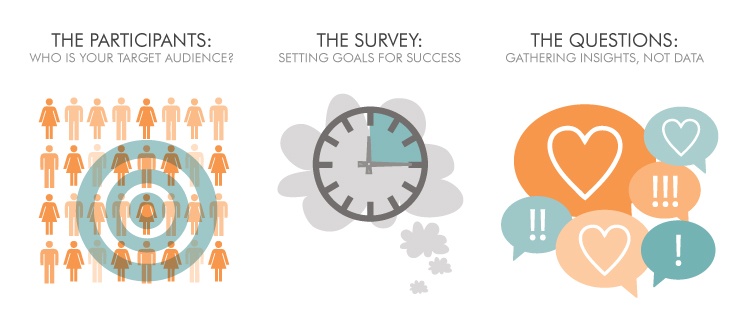 #2 Stepping aside from your preferences
Now that you have successfully identified the audience that you want to design for and have created a persona that you can associate your design project with, you, as a designer, would want to shun yourself from your own design preferences.
Remember, what appeals to you, might be perceived as a turn-off for your target audience. Instead, try to look through their perspective and tailor a web page that fits them like a glove. Design something that your audience can connect and relate to.
#3 Determining the benefit that solves your target audience's problem
People nowadays want to know what a certain thing can do for them. Therefore, in designing a website, try focusing on the benefit that your audience can rip from your website. Communicate the problem you are addressing through the web page and present the benefits that it can offer. You can do even more and identify the most important benefits and speak directly about them to your audience.
Designing for your target audience
Now that you have a clear idea of who you are about to design for, you can start on creating for your target audience. We all know that web designers are artistic natures and they can hardly wait to make use of a new design technique. However, if this posh technique does not associate with your audience, avoid using it.
When designing for a certain audience, there are web design elements that must be taken into consideration, just like in the case of any other design project: layout, color choice, font, and content.
1. Hierarchy
Knowing what your audience is coming to your site for will help you place triggers in the right places of the webpage. Hierarchy helps organize information from most important to less important. Placing the piece of content with higher importance at the eyes' level will attract visitors' attention and will make them concentrate on the information conveyed by that content.
Copy, image, infographic or audio content, they all have a purpose and are featured on your website to communicate a message. Use the common webpage scanning patterns, different font sizes, and space to enhance the visual hierarchy of the website and to stress on the most significant information.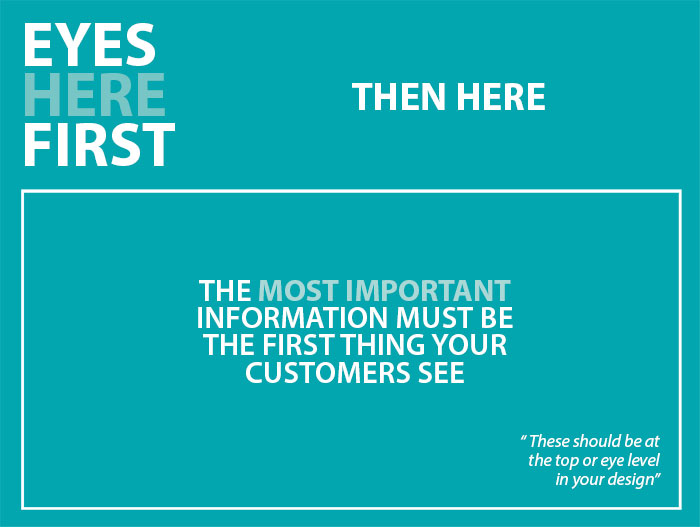 2. Layout
When designing for your audience, it is important to think of the layout you will be implementing for the website. For this, the personas will be of great help. Put yourself in their shoes and ask yourself: What information are they searching for most? Where will they go next? These questions will help you identify the behavioral pattern of your audience and organize the structure of the website.
3. Color
Colors play a special role in the world we live in. It is no surprise that colors found their application into web design. Having psychological connotation, each color can convey a certain idea, meaning and even feeling. Choosing the right color for the website is not an easy task. There various factors to be considered: the demographic of the target audience, the message the designer wants to communicate, the feelings that associate with the brand, and etc.
Knowing all this can make easier to identify the color palette that will fit the website audience best.
4. Font
Fonts have their share in targeting your website audience. If the website addresses a younger audience, you can use a fun scripted font, while a corporate website would use more conservative font. Google fonts has a wide variety of font collection that suits any taste and project purpose.
5. Content
The same applies for content. It all depends on the people you are targeting. If you are designing a website for children, your content will be fun and playful, with easy words and short sentences. Whereas, when you design a business website, you will be using industry specific terminology in your copy. Regardless of the audience you're creating content for, it is important to use a method that communicates your message in the best way.
Conclusion
When designing a website you must consider all the effects it will have on your target audience. If you intend to expand your business and to reach to a specific group of people, you might want to do a thorough research prior to offering your product. You must make all efforts to please your audience, if you want to retain it. Knowing how to address all these matters will help you design an audience-focused website that will deliver the desired results.
(Visited 760 times, 1 visits today)