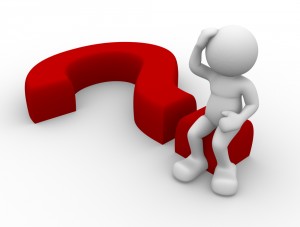 The web design agency that you choose to build your online presence is your ally in achieving your business marketing goals. During the recent years the number of web design companies has increased significantly, each and every one of them offering custom-focused and not only services. Although web design practices are the same for all types of websites, it is the approach to work that makes a difference for the businesses that are in search of the best partner and makes them end their quest by choosing one or another agency.
When hiring a web design company or web designer the procedure is practically the same as in the case of recruiting a new employee. There are questions you ask the person to see whether he/she fits your business purposes and goals, if the knowledge and expertise he/she possesses is in tune with your demands and expectations.
The same goes with the web design agency. You need to understand the way they will deal with the challenges you put before them. There is a range of questions you might want to ask to make sure that you hire the agency that will cater to your needs.
We've compiled a list of questions to ask when hiring a web design company or a web designer. They are written randomly, so there is no particular order you can go through them.
Question 1. Can I see examples of projects with similar goal?
As you are hiring a web design company, it is normal to have this question pop up during the interview. You will be able to make a general idea about the company's capabilities to tailor projects in line with your expectations.
If the agency has worked on similar projects, they will be more than happy to show examples to you. If they haven't dealt with similar goal-focused and features projects, you will certainly be curious to see how up-front are they about it. You can also ask them about any ideas they have and how they think they can implement them in your project.
Question 2. What is the payment procedure? Do you stick to the approved budget?
Ask the agency if they charge by project. A website can cost from $100 to $100k. The risk with charging by project is that the agency can set a price before starting working on your project and jack it up as the work on the website is being conducted. In order to avoid such situations, you should brief the web design agency about the industry you're working in and state out the expectations you have from them.
Also, if you have a product with enough value and quality, and you are confident about the aggressive marketing approach, then the high price for your project shouldn't be a problem for you. As proof that the work runs smoothly, according to the client's requests, and the project meets deadlines and fits in the budget, the developers usually write a detailed project plan of the project, that help them organize the workflow and the funds. There are also hourly rates which apply if you decide to make design changes in the future.
Read The Cost of a Website to learn more about the pricing.
Question 3. Can you provide references and feedback from your previous clients?
The second most significant question that must be asked when considering hiring a web design agency is how trustworthy they are. You must be certain that you can rely on the company's team and expertise and that you will get the expected results for the project.
If the agency is capable of retaining clients and have ongoing working relationships with them it is a proof that they are reliable and that the work they deliver lives up to the client's expectations.
Question 4. What is the estimated time to build the site?
This is the question for which you also can request references about. You can ask their previous clients about the timeline they gave them and whether they have met the deadlines. Based on agreed project specifications, the web designer will be able to tell an estimated time for project completion. Ask what is expected of you throughout the process to be able to come with fast decisions, thus avoiding delaying the works.
Read How Long it Takes to Build a Website to get more insight into the process.
If the agency has created websites for other businesses in the same industry you're working, chances are they have already figured out all the drawbacks and will be able to work quickly. If the production takes longer than agreed, ask what happens in this situation.
Question 5. How do you measure results?
Because the website of a company is a direct marketing tool, it is crucial to know what the development company does to help generate leads and increase the brand's reliability. You will hear such terms as lower bounce rates, higher repeat traffic, conversions and Page One Google Rankings for multiple keywords. All these words are meant to show you that the company knows the significance of a high ranking website and that all aspects in making it succeed are taken care of.
Question 6. How many design revisions are possible? What happens if I don't like the initial design?
Certain agencies will allow only a certain number of design revisions per project. Others can accept as many revisions as necessary, until the client is happy with the final result. However, if you saw the agency's portfolio and you liked their work examples, chances are they will come up with a design according to your liking fast. But, to avoid the overwhelming revision processes, make sure that they fill you in about the creative steps they are going to take to complete your project.
Such aspects as, website color palette, fonts and images will give you a good idea of how the final website will look like. Approvals at different stages through the web design production process are a good idea. Approval at planning, site prototype and launch stages help to keep track of the progress and ensure that the project runs according to the client's requests.
Question 7. Is there any copyright for the site's artwork and who owns it?
Many website designers go as far as copyrighting their unique work. Ask them about their working policy and negotiate with them so that you can own all rights on the artwork and content from your site.
Question 8. What will you do to optimize the website?
Search engine optimization (SEO) has changed significantly over the last few years. If it used to be a technical procedure, SEO now is all about the audience-focused content. It is important for your website to have content that is searched by your targeted users. Ask the company what is their approach to ensuring that the right content and technical SEO are implemented for your site.
Question 9. Do you build responsive websites?
Responsive websites are the sites that are viewed effortlessly on, and the user experience is not affected by the device screen size. It is something that is liked and highly recommended by Google. It is crucial to understand the way the company approaches this task and the answers it has to ensure that your website will be mobile friendly, ensuring consistency across all devices.
Question 10. Who will own the website after it is completed? Do you offer maintenance and hosting services?
Make sure that the site's domain is registered in your name to avoid future issues, such as the case when the agency closes and you are faced with the problem to transfer domain name ownership.
Many website design agencies offer on-going maintenance arrangements and hosting services. Asking this question will help you understand what you can expect in the future from the agency. Site maintenance works are crucial to ensure that your online presence is in line with current design trends.
Hosting can be provided both by the company who designed your site or other hosting providers. Ask about all the advantages of having your site hosted by them – unique IP address, disk space and access to tech support.
Read the infographic below to get a more detailed insight into the questions you can ask a web designer before hiring.

Summing up…
These are several of the most important questions you should ask before hiring your website design company or website designer. The list is not exhaustive, so you can come up with the questions that bother you and that you want an answer to. A good research will also contribute to make the best decision. There are a lot of website design firms on the market and asking around for referrals and feedback will pay off.
(Visited 973 times, 1 visits today)