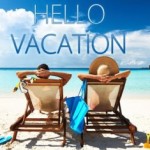 Are you dreaming of dipping your feet in hot, golden sand? Or do you see yourself on the top of a mountain, breathing in fresh air? It sounds relaxing, isn't it? But not for the travel websites, who must compete for a place in the sun. Given the popularity of booking sites, travel agencies must work harder and put an Internet marketing and search engine optimization (SEO) plan in place that will help to gain new customers.
SEO for travel agencies is closely linked to search engines like Google. Even though you have promising deals, it is crucial for you to appear at the top of search engine results. And only an SEO strategy can make that happen.

According to the infographic below, which presents 10 tips about how to make your travel page's web presence more attractive and efficient, winning over searchers,  65% of users turn to the web to search for travel destinations for their vacations.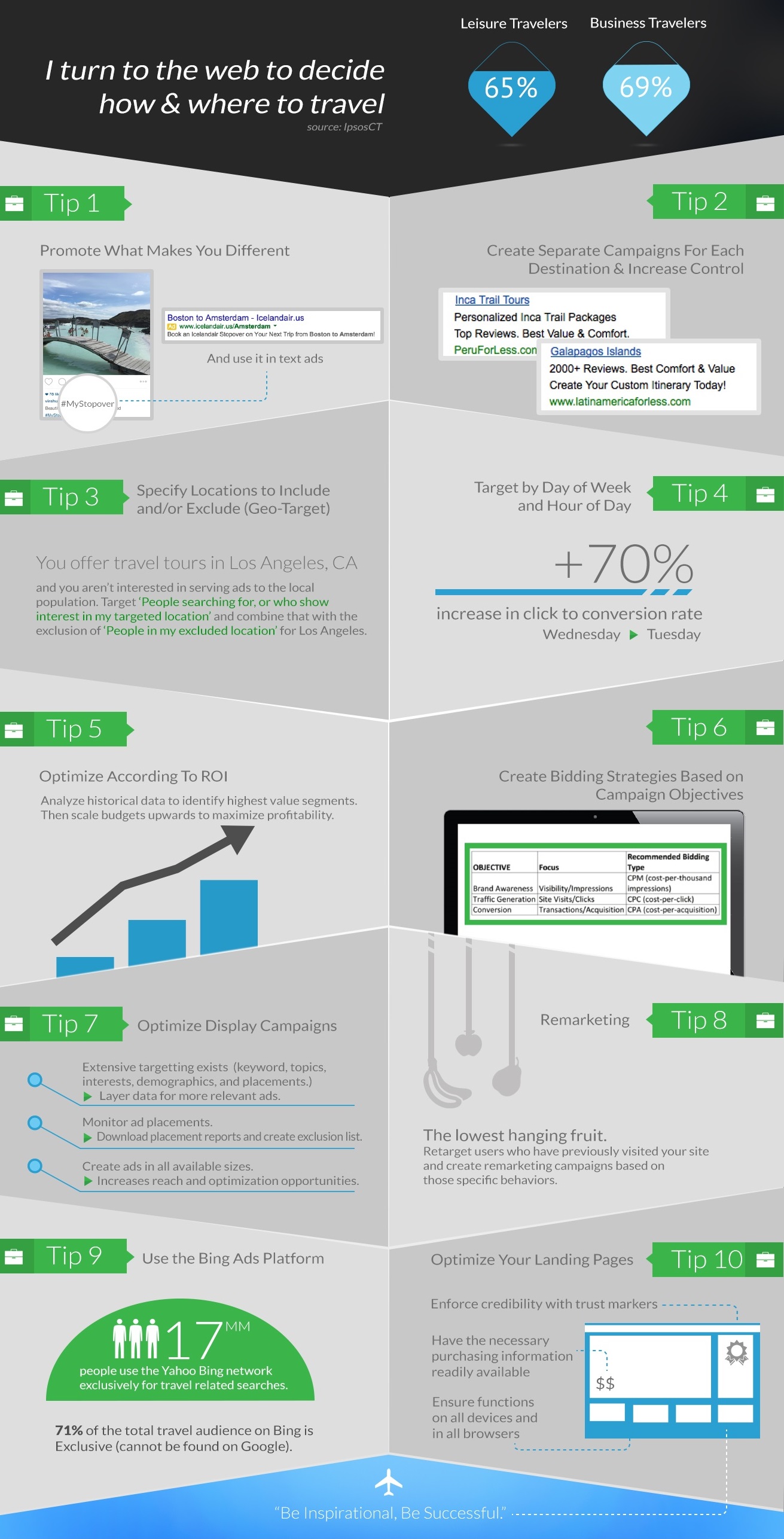 SEO practices for travel agencies
Search engine optimization for travel agencies is a continuous battle. You will find that the strategy that worked for your website the last year is no longer in line with the requirements of the online for the current year. Although a difficult task, SEO is in the service to your online presence.
Here are some of the best SEO practices for travel agencies that will help your travel agency reach more customers.
Practice # 1. Keywords
What words and expressions do people use to search for vacation deals? What vacation destinations are popular this season and are you the agency that can help people get there? Research keywords on a regular basis and incorporate them into your unique copy. As a tip, use frequently used keywords by searchers in the headline and produce valuable content. This approach will help you rank higher in the search engine results.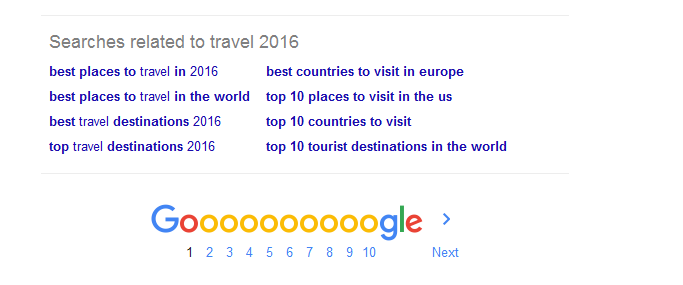 Practice # 2. Optimize for mobile and desktops
It is true that people use search engines to look for travel destinations, accommodations, and other travel related information. Online travel research holds a big share in what concerns searching for and planning a vacation. With the boom of mobile devices, the share of travel-related mobile searches increased by 50% in the past year only.
People usually use their mobile phones to browse and search for ideas while in a queue or when they have a spare moment. And the time when vacation bookings will happen on mobile is not that far.
Use Mobile-Friendly Test by Google to check if a website is or not optimized for mobile.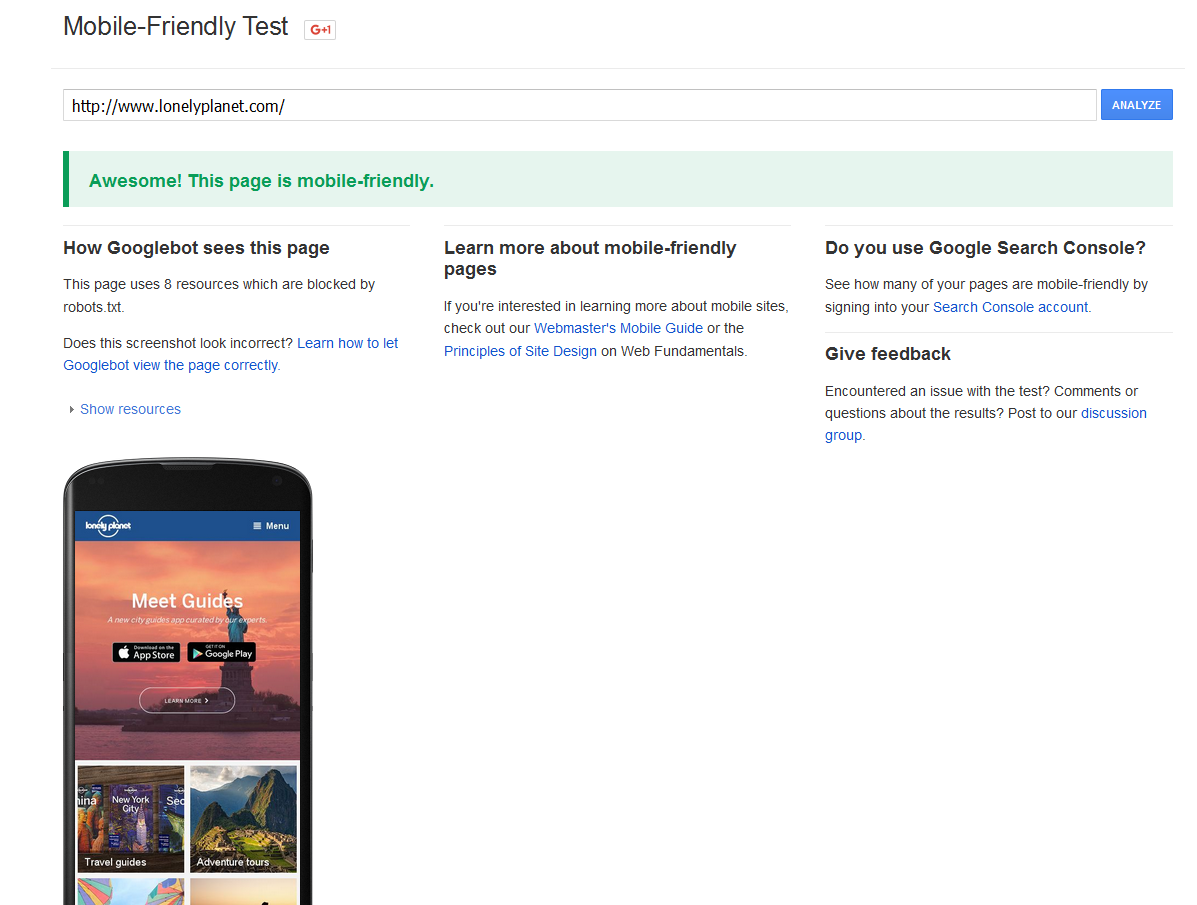 Read Best Fashion Website Design Solutions to Make a Statement
Therefore, how do travel agencies optimize for mobile and desktop?
First, create a mobile-friendly website. Users get frustrating when their experience is hindered by a website that is not optimized for the mobile screen. If you are not giving a deeper thought to making your mobile users experience the entire potential of your travel website, they might turn to your competition that is much more aware of the capabilities an easy-to-navigate site provides.
Second, optimize for local searches. People tend to give preference to travel agencies that are located near their place of residence, thus saving time to get to the business's office. If you don't optimize for local keywords, you might be missing out on a large share of users.
To make sure that your travel website will show up in search engine results try incorporating geographic terms or phrases including "near me" into the content.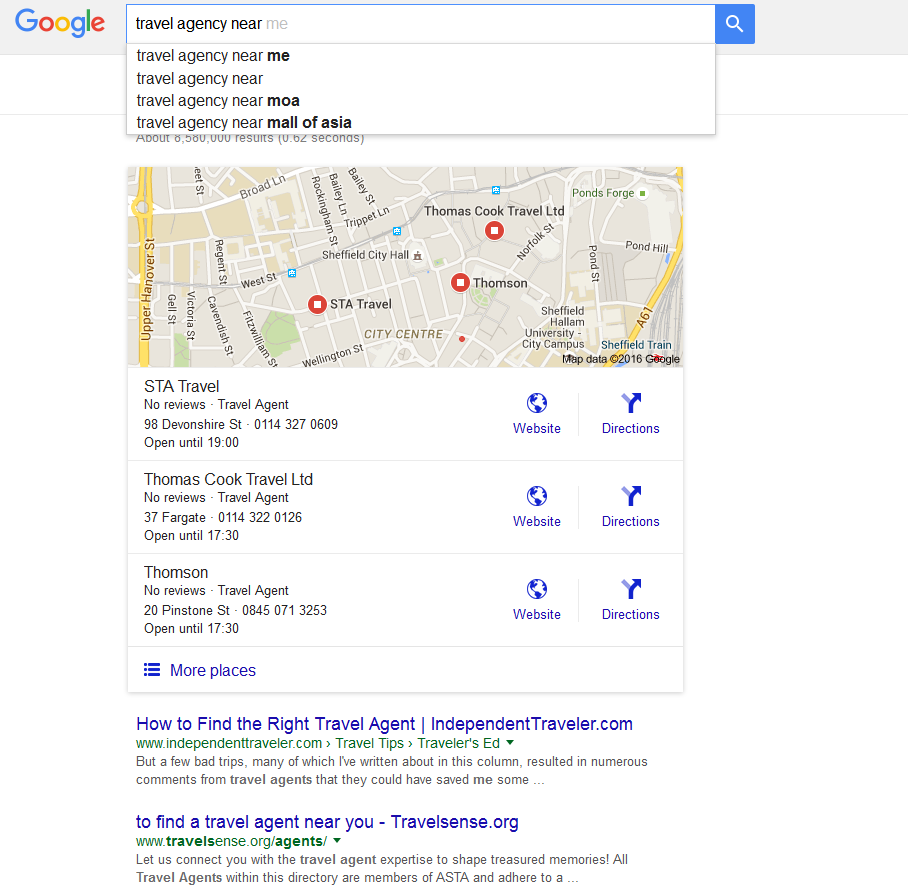 Practice # 3. Create landing pages that convert
All travel bookings still take place from desktops. Therefore, creating effective landing pages is a crucial element to making your business to thrive. Your landing page must convey a difficult-to-refuse offer, with compelling headlines and bold call-to-action button that will instigate users to perform the action and convert into customers. Avoid cluttered landing pages, insert only the information that clearly communicate your business value. And make sure that the layout is easy to navigate.
Read our insightful blog post on 7 Landing Page Conversion Best Practices
Practice # 4. Build trustful links
People trust unbiased information and a link to a well-trusted travel advice website is a huge advantage. Such sites are TripAdvisor and Lonely Planet. Many travel websites use it as a marketing tool to increase users' trust.
Practice # 5. Social media and travel SEO
An active social media interaction and engagement can rank your travel website higher in search engine results as well. This means getting more likes, shares, tweets and pins from every post. Social media websites are used by potential vacationers as inspiration for their future destinations.
Moreover, people often post their vacation photos and short videos on Facebook or Twitter. Engaging people on such networking sites means interacting through comments and shares. Make full use of the social media sites where your travel website has already an active audience.
Here is an infographic that explains how social media can impact travel website engagement and success rates.
Have dreams, will travel…
Use travel website SEO strategy wisely to get discovered by vacationers and increase your visibility across the online environment. Plan carefully at every step, research for powerful keywords, write attractive, inspiring, and unique copy, and design a website that will catch visitors' eye. And last, but not the least don't forget to optimize for all screen sizes.
(Visited 357 times, 1 visits today)